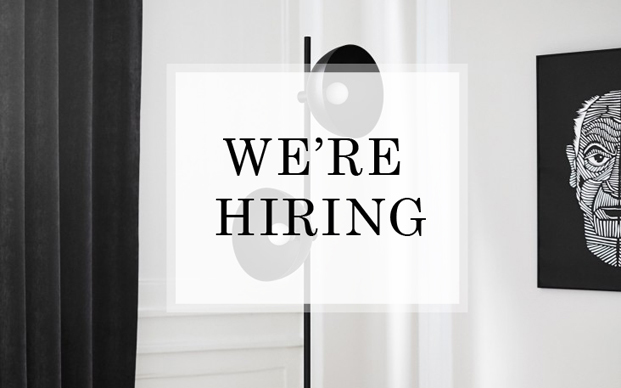 BRICpro is looking for a new intern with passion for product development and sourcing to join our team in Copenhagen.
Who is BRICpro?
BRICpro is an ethical sourcing and development company with offices in Copenhagen, China and India. We assist design brands with end-to-end productions at our partnering factories in Asia and Europe within furniture, interior and home textiles. Our client portfolio consists of brands from Northern Europe and the US within the high-end to affordable-luxury markets.
We have a strong network of suppliers in Europe and Asia that we manage in close collaboration with our offices abroad. Responsible and ethical sourcing are core-values in BRICpro, which is segmented in our participation of the UN Global Compact initiative and as an active member of the Danish Ethical Trading Initiative.
If you become part of our team, you will work in close collaboration with our clients, several suppliers and offices in India and China, and have the possibility to develop your areas of responsibilities within our company.
About the position:
BRICpro is looking for one intern with competencies within furniture and purchasing. You will use your skills within design and production in a young company with focus on ethical production and high-end design, while learning a lot about ethical sourcing and product development.
What you will do:
You will become part of our product development team and your primary tasks will be:
A-Z product development of furniture, textile and lighting
Align and ensure product quality with clients and suppliers
Review design files
Prepare work drawings
Create product documentation
Administrative tasks
Your qualifications:
We picture you as studying or graduated from a diploma degree within industrial design and/or furniture production. You must have an in-depth knowledge about textile, purchasing and production in general. It is important that you feel comfortable enough with your current skill-level to work relatively independently within these areas.
Knowledge and experience within design, purchasing and product development.
Skilled in design programs: Adobe Illustrator, InDesign and Photoshop and possibly Solid Works
Independent, hard-working and high working morale
Flair for high-end furniture design
Fluent in English (written and spoken)
Finally, you should also be able to reflect yourself in the BRICpro ideology
Additional information:
The internship is an unpaid full-time position. You will be working at our office in Copenhagen and will be connected to one of the senior product developers.
The starting date and duration of the internship is negotiable, and can be adapted to the education's internship periods. We will be hiring as we receive applications, so if you can see yourself as an intern at BRICpro please send us your application as fast as possible.
If you have any questions regarding the position, please reach out to our Creative Director, Nichlas Hassing, at +45 3027 4050.
How to apply:
We look forward to receiving a motivated application in English or Danish where you tell us about why you are a good fit and why you want the position. Enclose your reference letters and CV to the application. The application can be e-mailed to Nichlas at info@bricpro.com with "Internship" as the subject.